8 Usable Achievable Tips On How You Can Eat Out And Lose Weight!
Mobile Personal Training Expert Gemma Sergeant shares how she eats out and still loses weight!
This year I set myself the challenge of being able to eat out regularly while losing some weight and sticking to clean eating. We often fear eating out as it limits our control and we can often over indulge without even realising it. So I thought I would share my knowledge with you.
Today I went out with my Mum for lunch, normally we'd get a meal each and not really think about how many calories we'd consuming more just pick based on the taste. One of the main factors of eating out is portion control. More often than not we over eat because it's in front of us and we're paying for it. To combat this here's what I do.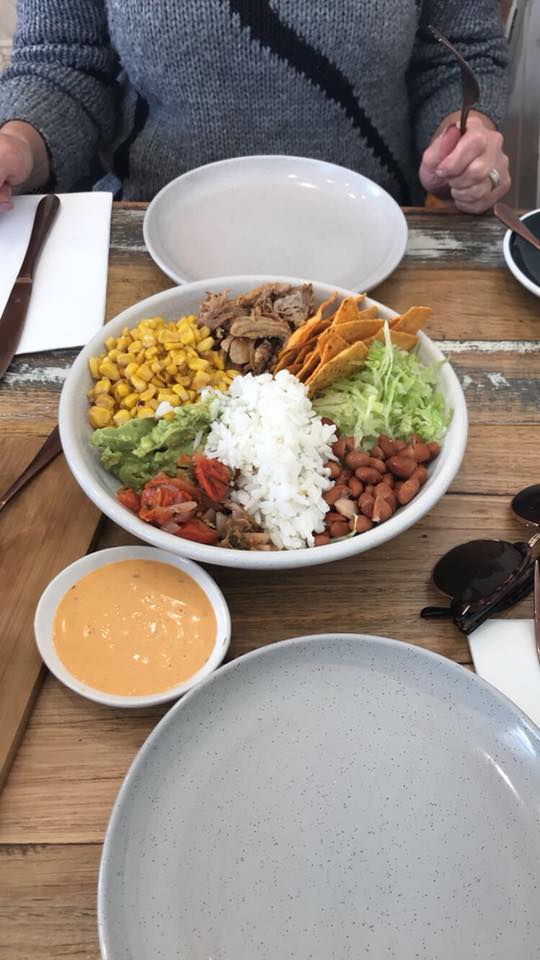 1- Share a meal! Today we shared a delicious burrito bowl and didn't even end up eating all as we both stopped when we were content. This also saves you money! – and yes that meal is made for 1 person 😳
2 – Eat slowly and stop when your content! Take the rest home or give it to someone else to finish.
3 – Chose plant based/ health food cafes! not only are the delicious but they always have better options
4 – Look at the menu before you go! Don't let your hunger decide what you're going to eat. Check the menu prior, make a decision and stick to it. If you're unsure send the menu to a trainer and let them pick for you.
5 – Ask for dressing on the side, and opt for salad or veg instead of chips.
6 – Make sure your meal has a source of protein! I visited a health food cafe and ordered the smashed avo but it had no protein so I ordered a poached egg with it and gave half my bread and half the avo to my friend which would of easily saved me 300 calories.
7 – Don't be afraid to say no thanks to your friends and family when out dining just because they are having garlic bread doesn't mean you have to to! 
8 – Opt for just water or soda water. Save money, save calories.
I hope this has helped. Remember this is a lifestyle change challenge not a restrict yourself for 12 weeks then binge on all the food you've missed out on when you finish.
Gemma Sergeant
4 U Body Fitness Mobile Personal Training Specialist