4 Simple tips to stay fit and healthy whilst running a business
How to stay fit and healthy while running a business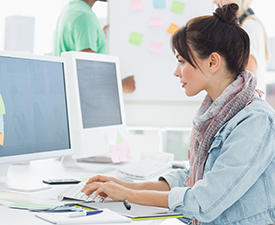 Lets face it work can often get in the way of our personal health and fitness goals and it's no surprise that a lot of people skip meals, get take out and miss out on exercising due to their work commitments. We can all agree that at times work can take priority over our own goals but for those who run a business this can be even so much harder.
Running your own business requires you to wear many business hats often at the same time. From business planner, to HR manager, office manager, marketing expert and even being the company bookkeeper and account all while working on the floor as well. Being a business owner brings many stresses to daily life and health and fitness often fall behind when you're constantly being demanded by the business. Its no new news that to give your best you must be at your best and neglecting your health and fitness may have a significant impact on your business.
Below are some handy hints on how to stay on track while meeting the demands of your business.
Be prepared. You never know when you'll have to leave the office unexpectedly and the last thing you want to do is skip lunch or consume unhealthy takeaway, keep a can of tuna at your desk, some yoghurt in the fridge, a reheat-able meal in the freezer or even some nuts in your car for a quick fix on the go before hunger drives you to consume anything in sight.

Carry a bottle of water around with you as well as In your car as when we get busy we often forget to drink enough.

Me time. Successful business owner priorities their 'me time' in order to not get overwhelmed by their workload. This may involve going for a 15 minute walk during the day, sitting in the sun to eat lunch, meditating, taking some time to stretch, or prioritising exercising before work to ensure it's done.

Get Up! If your someone who lives at their desk getting up every hour will not only get the blood pumping but it will also give your mind a chance to refresh. A good option is to perform 20 push ups or star jumps every hour. Studies have shown that breaking up your work like this can lead to a more productive day.
Not everyday will things run as planned but ensuring you take these tips into account and the day will run smoother than it initially would of. 
Gemma Sergeant
4 U Body Fitness Mobile Personal Training Specialist